"Laughter is carbonated holiness."
~ Anne Lamott


"Vicki's positive, humorous energy is contagious."
~ Oprah, if she had ever seen Vicki



Hear 2 Minutes of Vicki Hannah Lein Live!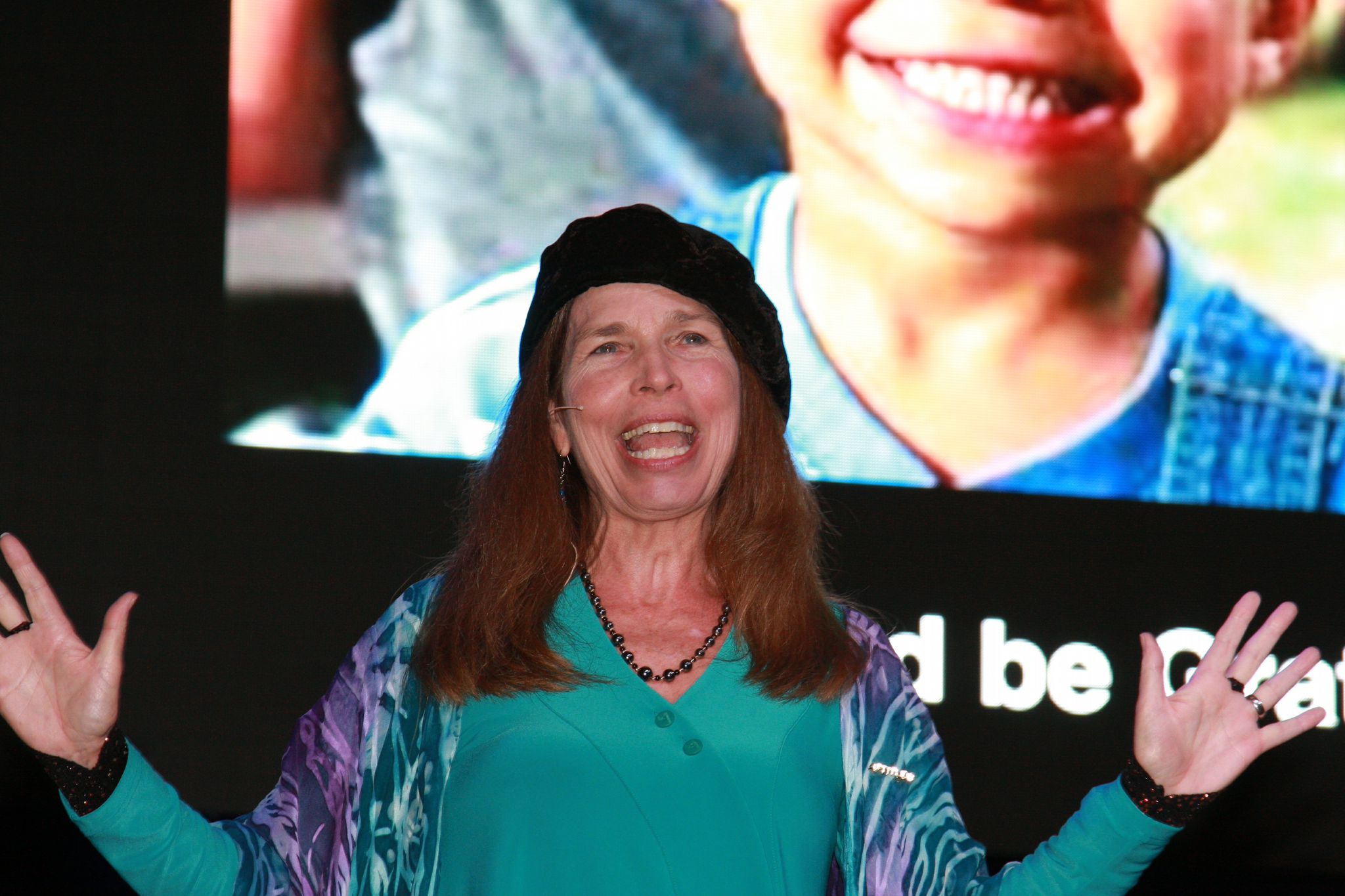 LET Vicki Hannah Lein, MS Counseling, International Speaker, Author, Award-Winning Educational Consultant, and Creativity Recovery Specialist, ignite your group with radical optimism.




"Vicki is truly one of a kind. She has enlivened and enthused conferences of international educators for years. I first met her in Africa and subsequently brought her to conferences in Rio and Quito. Her enthusiasm and overcoming of personal obstacles is truly heroic."
~ Paul Poore, Director, Association of American Schools of South America


Listen to this testimonial from Asher College graduation in Sacramento. Vicki gave a keynote address and 'Wowed' the audience.




Book Vicki for your event and you will have fun becoming more: Resourceful, Resilient, and Resistant to Anyone's Bad Attitude.



"Although the world is full of suffering, it is full also of the overcoming of it."
~ Helen Keller, blind & deaf educator



There is nothing inherently funny about going blind or watching your beloved mother die of breast cancer. But it is in those moments, when our hope is most threatened, that we need to be able to find some unbreakable force with in us. That force can be and often is humor. Throw in some inspiring music, and you will find inner resources that will surprise you.


Vicki Hannah Lein will aid you and your organization in choosing optimism, resilience, innovation, and vitality. She will do this with humor, music, and fun.



"I have never witnessed anyone so full of belly-laughter wisdom along with deeply-illuminating truth of our shared stories. Vicki shines the light on our common humanity like no one else on the planet. Don't miss any opportunity you can to experience this amazingly talented and brilliant soul — she will change the way you see!"
~ Marcia Jaffe, Founder/Chair of the Bali Institute for Global Renewal, Ubud, Bali/Sausalito, California



back to top