Outrageous excitement,
outrageous Practicality.

Does your event need someone who is:
Funny?
Full of practical, fresh solutions?
Inspirational, motivational, and outrageously
intuitive?
Many people talk about thinking outside the box. Talk is cheap. I know how to get people to step out of the box, sing, yes sing, move their bodies, laugh at themselves, and feel more energetic, energized and motivated than they have felt in a long time. They are ready to be brave. They are ready to take action. They are ready to be creative and find new solutions to old, sticky problems.

Do you see what I'm saying?

Laugh now - it's lighter than you think!

FUN is not a four letter word. Fear and misery are bad company. Mark Twain once said, "Everyone complains about the weather, but nobody does anything about it." What I see all too often is that people complain about their problems, but they are unwilling to make a change. When they step up and lean in and risk being wrong, making a fool of themselves, they shatter their problem into little pieces and breathe again freely.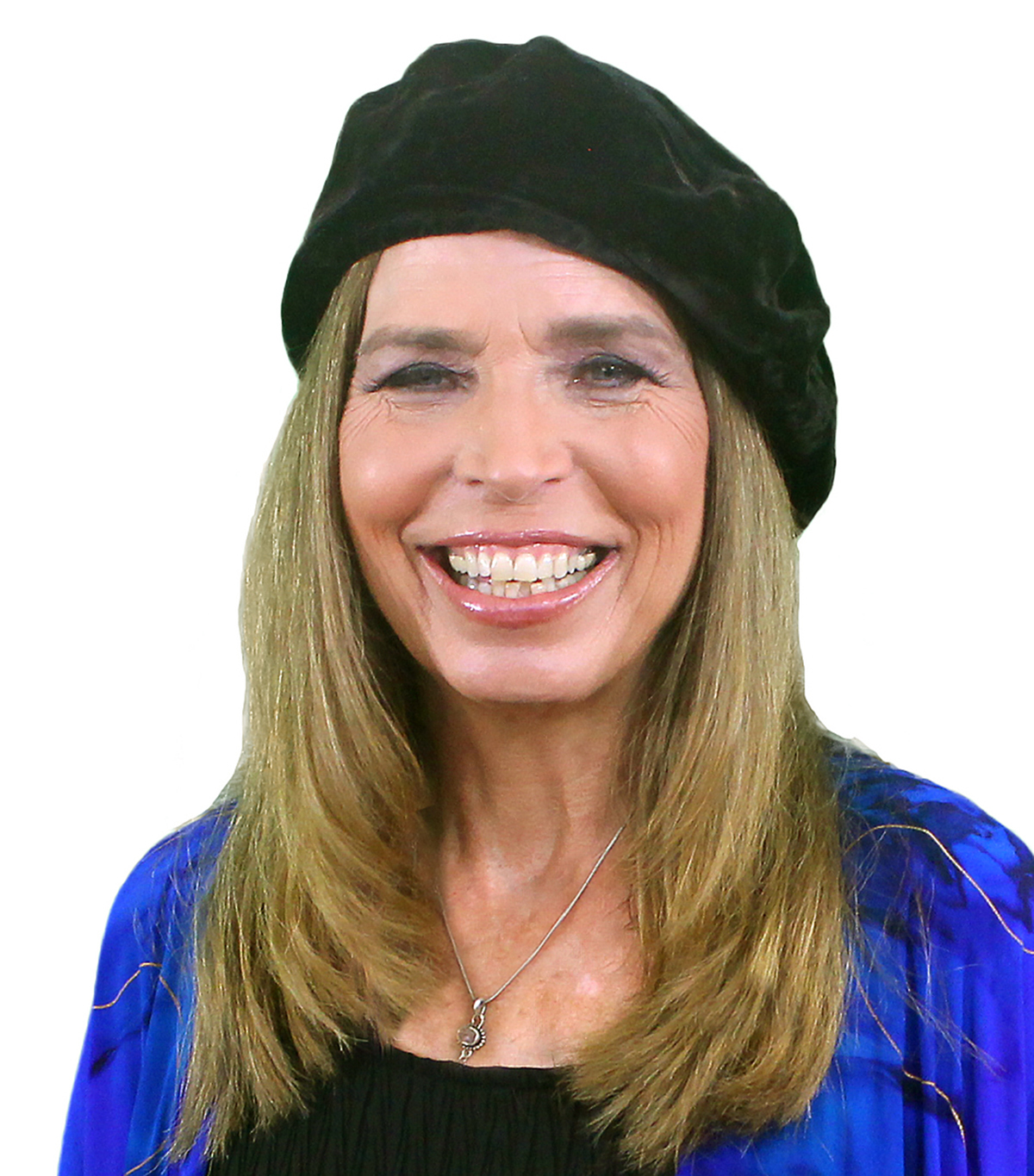 If you do what you've always done, you'll get what you've always gotten. We all know this is true. What is called for in this new millennium, in this brand new global village, is fresh thinking and outrageous action.

If you are working with people who are stressed and discouraged, I can help turn that around.

If you are working with people who are stuck in a rut, I can invite them to step up and step out and take a new look around.

This fresh energy is contagious. It is more fun and more productive to adopt Thomas Edison's view of mistakes. According to Wayne Dyer, Thomas Edison tried over 4,000 times before he invented the light bulb. When people asked him how he dealt with all those mistakes, all that failure, he smiled and said, "What mistakes? What failure? I learned 3,999 ways how to not make a light bulb." Go, Tom!

I'm outrageously funny and I have an outrageous ability to listen in to a group and hear what needs to happen to shift things. I am often told, "I have never seen Judy do that before. I can't believe you got her to do that!"

Because of my work with surly teenagers, teenagers who were on parole for burglary and assault, I have learned how to create environments that are safe enough for people to step out and try new behaviors. I know how to listen for the gold. I know how to set up an environment that calls for the best in everyone.

Do you know the 3 C's?

Courage, Compassion, and Curiosity are the three C's that need to be a part of our daily lives. . Three vitamins that need to be added to your daily diet.

* Is gossip poisoning your workplace?

* Do you avoid conflict, letting the conflict grow and get septic?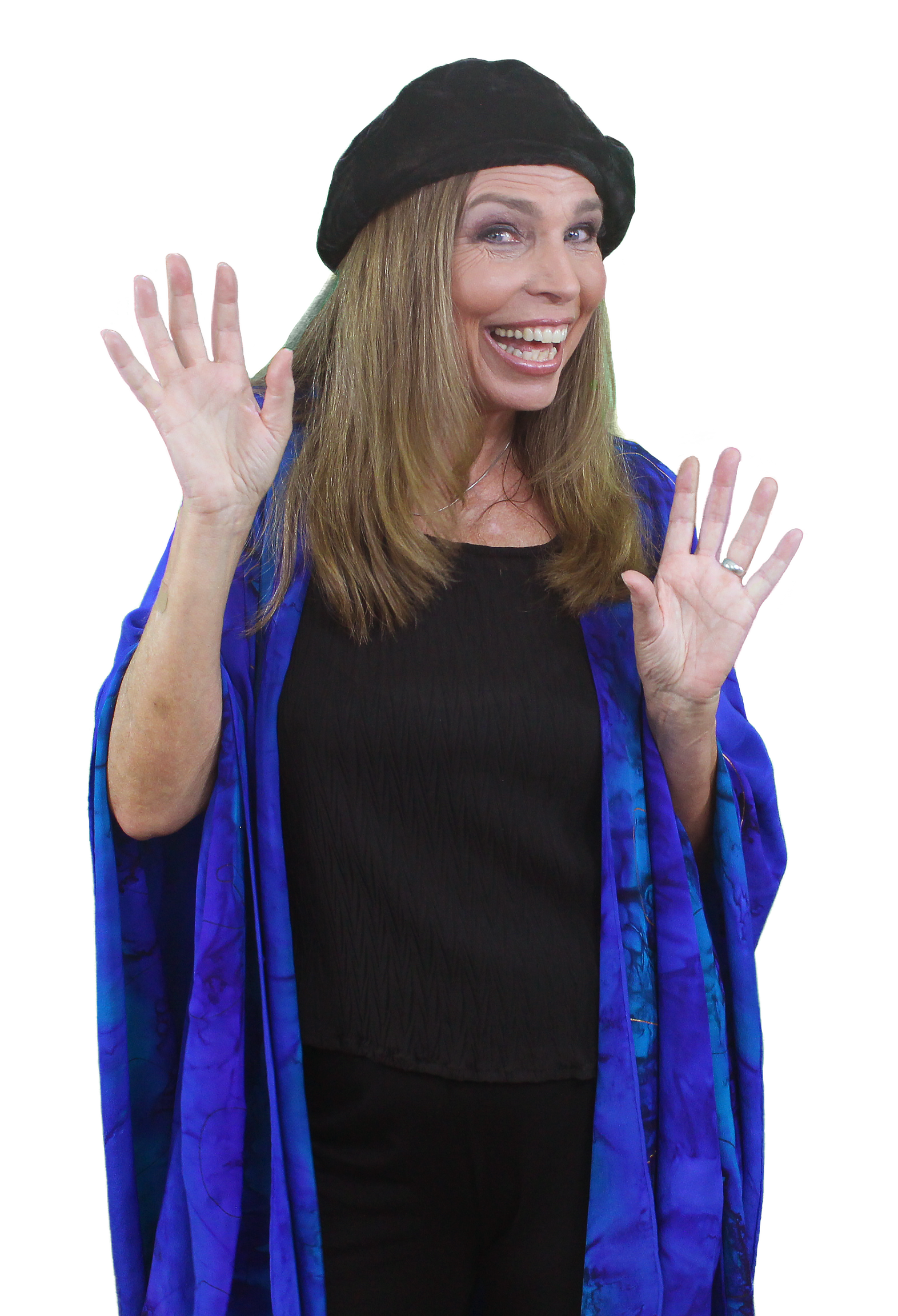 There is a river of vitality, hope, and outrageous wisdom running through each and every one of us. We have been shamed out of it. We practice stories that keep us stuck. If you practice telling yourself the same story, it will become true. That is just science at work.

Do you have a group that needs to be shaken and stirred up?

Does your group need someone who can get people up on their feet, laughing and believing in possibility?

Do you work with people who have not yet discovered the creative possibilities of technology? Do they think they're too old or that it's too late to jump in and start learning?





Hi Vicki,

Thanks so much for our talk this afternoon and the visionary Voice Message--I was able to download it without too much trouble. It's amazing to think you made that yourself and you probably make a number of them every day!

What I took away from the conversation was that this can be the end of the story that a city I used to live in destroyed my practice and my life. Why give any place so much power? And it was quite emotional to have an appt to call someone in Oregon and my life has been devoid of emotion for quite a while.

Thanks so much.
Best of life, J. L.





1. Speaking, Writing, and Singing --
LIVING Without Fear: Three Steps to Freedom

Speaking: Can you imagine getting up in front of any size group feeling only eager anticipation? That throbbing pit in your stomach is gone. All those fears of making a complete fool of yourself are MIA.

Instead, you are deeply connected to your message. It is not about you anymore -- it is about what you have to say and how you can help people.

Writing: Are you tired of being bullied by a blank sheet of paper? What if you were never, ever stuck when writing again? What if you knew you could connect with the best of you, the most creative part of you, every single time you tried?

Singing: If you have any desire to sing but have set it aside because someone -- your kids, your music teacher in grade school, your family, or your spouse -- have said you "couldn't carry a tune in a bucket", then I have great news for you. You get to have all of you back. You get to sing like nobody's watching and improve your mood, your immune system and do some Alzheimer's Prevention at the same time!

Everyone can speak, write, and sing without fear, and do all these things better than they ever imagined.. Practicing three simple steps consistently will free you from anything that is getting in the way of the authentic expression of your unique gifts.

You can live and breathe and dance without fear. For the rest of your life. Starting now.


2. Follow Your Bliss or It Will Stalk You

Joseph Campbell said we should follow our bliss. I've amended it to say "Follow your bliss or it will stalk you."

If you laughed when you heard this phrase, the truth of it is resonating within you. You know what it's like to postpone your joy. Yes, you used to love to play that musical instrument and sing, but life has gotten serious. You have responsibilities. You don't have time for that "frivolous" behavior anymore.

Actually you don't have time not to follow your bliss. When we turn away from the deepest longings that are within us, we commit a kind of little murder.

The joy we get from singing, gardening, writing, painting, or just lying in the field watching the clouds go by -- the joy we receive from doing these activities that our Soul called us to -- feeds us in a deep way. Biochemically when we are happy, our body will produce chemicals that reduce stress and strengthen our immune system. No joke.


3. It's Never Too Late to Create an Outrageous Life

Telling ourselves the story "it's too late" is one of the greatest blocks to our creativity, meaning, and fulfillment. I hear this story from people as young as 20 all the way through people in their 80's. Grandma Moses, the famous American painter, didn't even start to paint until she was 70.

I know what it's like to wake up in the middle of the night hardly able to breathe, so full of fear that something essential is missing from my life, so afraid that my life is passing me by and I'm busy doing something else. John Lennon wrote as much in his song "life is what happens when you are making other plans."

"It's too late" is the first story I shatter in this presentation. Next comes "I don't have time" and then "It's not possible" and then "I don't deserve it."

Once you understand that these are stories, just stories we tell ourselves, stories that culture validates, but still just stories.... Once you know that you are telling yourself stories that keep you from even imagining the magnificent life that lies right in front of you.... Once you know you are in charge of the stories, you can change the stories. And when you change the stories, the fun and excitement begins.


4. Who You Are Meant to Be is Staring You in the Face

Sometimes people say to me, "I don't know what I want to be when I grow up." They may be in their 20's 30's, 40's, 50's or even on Medicare.

Every time I hear someone say this, I smile. "You do to know what you want to be when you grow up," I tell them. "The reason you're making that statement shows there is something in you that wants to come out and play. You have always known what you want to be when you grow up. You just have been afraid to listen."

My Outrageous advice is to attack the lies you've been telling yourself. Yes, I said lies, about how you're not smart enough, you're not brave enough, you're not tall enough, you don't have enough time, and your nose is just a little too long. When you stop telling yourself these lies, you create space to start listening for what has been talking to you your whole life.


5. If You're Afraid of Technology, I think You're Playing the Fool: If a Blind Middle-aged Woman Can do it, You Can do It!

"If a blind, middle-aged woman can do it, I can do it!"

This is what I have people chant at my presentations. I'm legally blind, I travel all over the world by myself, I make my own movies on my Macintosh, and I am keeping my brain alive and well by constantly challenging myself.

And the truth is, I'm only middle-aged if I am going to live to be one hundred and twenty. So, what is that excuse you are using to avoid playing with technology? Want to let me play with you and amaze you and help your group entertain a new idea about their being "technidiots"?




Your Visionary voice Message is VERY COOL! Great voice! Great follow up and great way to keep on top of mind. This is really good stuff! Yes, you got what I needed to hear just right!

- Lorena Stanley, Lorena's List
Feel Free to Watch My YouTube Videos!


Lorena's Visionary Voice Message



back to top