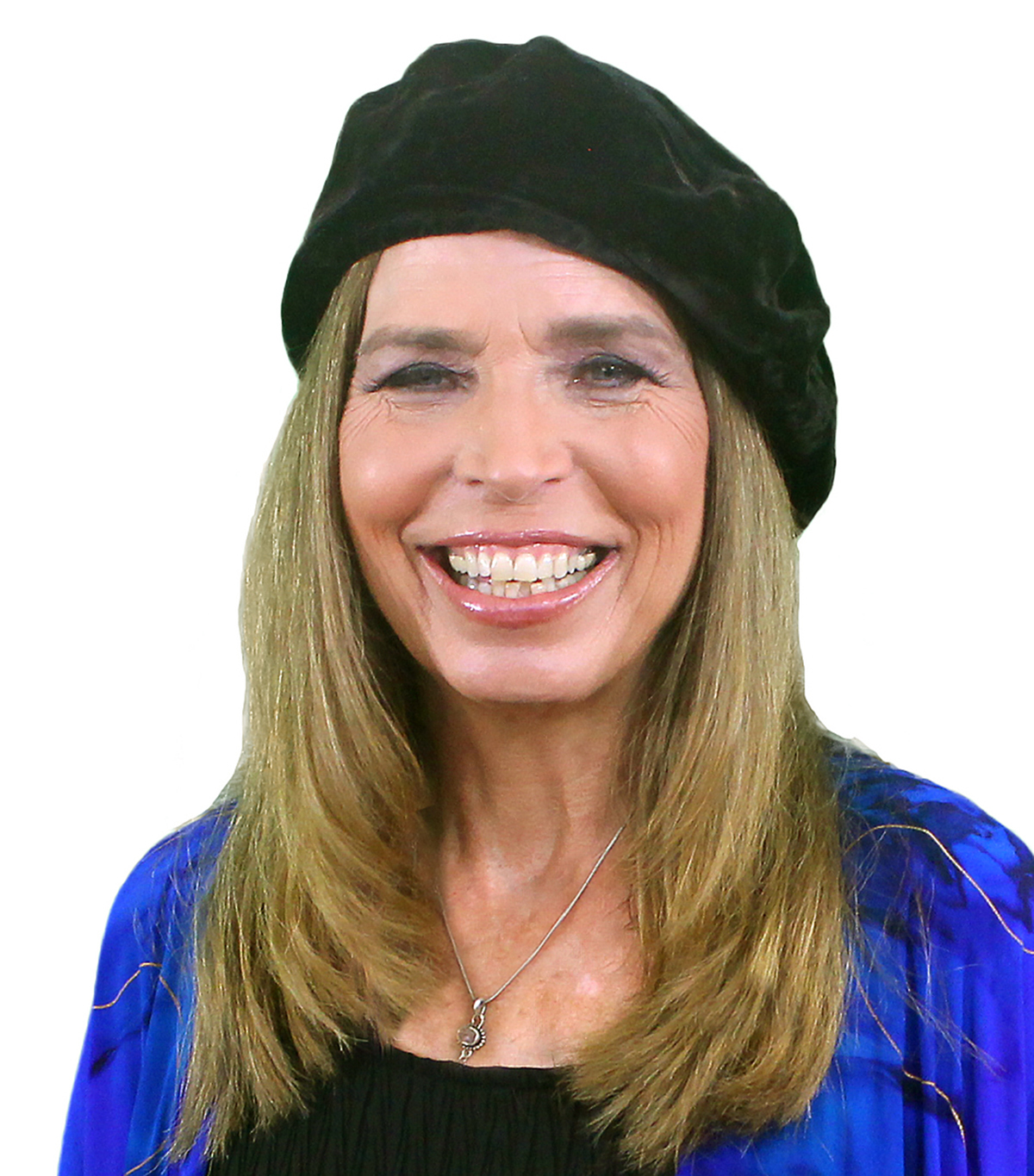 What is it like to be coached by me?

Here's a sample of my coaching technique: Many years ago when I was a high school English teacher, a colleague of mine came in and asked me for advice. Just for the record, I LOVE giving advice.

Her elderly father was losing his vision and was being cranky about giving up his driver's license. She asked me what I thought she should do. I told her, "Ask him what he'll say at the funeral of the little kid he runs over because he is too stubborn to face the truth about his vision."

Outrageous? Yes. On target? Yes.

Though I am legally blind, I have developed an ability to see into the heart of the matter quickly. Because of my wicked sense of humor, I can usually find some funny, brain shifting way of looking, or thinking, about an old problem that immediately transforms it into an obvious next step.
Five Steps to Help You See Who You are Meant to Be
Believe it's Possible
We have to be able to entertain the idea that it's possible to live a full, meaningful, purpose driven life that is saturated in love, connection, and joy. We have to be able to imagine ourselves as the authors of our lives, completely responsible for our responses.
Step Up -- No More Waiting!
Once we believe it is possible to create a magnificent life, an outrageous life, then we have to practice stepping up. No more waiting to have enough time. No more waiting to be good enough. No more waiting to know how to do every single thing perfectly. No more waiting for support. No more waiting PERIOD!
Lean In and Ante Up
We've stopped waiting and now we are ready to be vulnerable. We are ready to be a fool when spring is in the air; if that's what it takes, we are ready to disappoint people. We are ready to make mistakes by the thousands and learn from every one of them. We ante up our time, our money, our significance -- whatever it takes to set ourselves free and move toward who we are meant to be.
Retire All Our Excuses
Too old? Tough. Too young? Tough. Too poor, too stupid, too shy, too ugly, too fat, too skinny -- I think you get the idea. Whatever excuses we've been worshipping that have kept us stuck, well, it's time to kiss them goodbye and send them on vacation to Hawaii.
Stay in the Game
This is the part most people forget about. Getting started is not all that difficult, especially when you're surrounded by inspirational people such as "moi." But it is persistent, consistent action that makes the difference. Make a plan, work on the plan every day, make adjustments when the plan doesn't work, celebrate successes, learn from your failures, get the joke quickly, and surround yourself with people and activities that nourish your soul and your journey to see who you're meant to be. Repeat until you die.
Life Coach and Coach for Life

This is where I come in. I can help you clarify your vision, shift those old obstacles in a funny energizing way, come up with a plan you're excited about, and help you stay in the game. You have to do it by yourself, but you can't do it alone.

Coaching programs and offerings:




Vicki is a force of nature. She's the only person I've ever met who when I told her she was out of her mind, said 'Thank you.' Vicki has a special talent: The ability to hear whatever it is that's bothering you and offer you the perfect solution to slap you out of your head and back into your life. I love her visionary voice messages. They have the uncanny ability to bring levity and a cackle to anything life throws at you.

If you're having a bad day, please call Vicki because she's guaranteed to help turn it around. If you're having a good day, PLEASE call her, because she'll show you how to turn it into an amazing one.

- Matthew Goldfarb, writer
www.corporaterenegadecopy.com




Meaning Makeover

This is the first step in my coaching program, a chance to help us get to know each other, and for you to see how much fun we can have together as we help you infuse your life with joy, meaning, vitality, and productivity.


After our Meaning Makeover, if you are interested in private coaching, the Meaning Makeover fee is reduced to $297. (Ask for more details and terms.)


Private Coaching Clients

A three-month coaching commitment with me is required. Why three-months? Because that gives us enough time to not only REALLY get to know each other, but also to let me hold you accountable and stay committed to your new vision.

As a private client you'll get two coaching calls a month, e-mail access plus Visionary Voice Messages specifically designed to help you keep your sense of humor and stay in the game, as well as other bonuses throughout our journey.



Visionary Voice Messages

I can hear the things inside you that are whispering to you that you may not even know you need to hear. What if you had someone whispering in your ear, telling you exactly what you needed to hear so that you felt courageous and clear enough to take the next step in front of you? What if you could put this voice on your computer to play for you anytime you needed it? What if you could put it as a ring tone on your phone so that when your phone rang you heard you are a warrior babe! You are strong and clear and connected. You stand up fully in your power and you change the world.


Intensives and Customized Play Dates

I will be offering small group Intensives for up to 12 people where we get a chance to play, laugh, and free ourselves from whatever is keeping us from following our bliss. We will meet in delicious, beautiful locations that invite us to step into the best of who we are and get grounded in our deepest wisdom. We will have an unforgettable experience that will stay in our bodies, minds, and spirits forever.

I also offer half-day or full-day Customized Play Dates, where we take on anything that is getting in the way of your fullest expression of who you are meant to be. I will create Musical Motivators for you, and at least one video to help you remember how to set yourself free.

For more information on my intensives and play-dates, email me at Vicki@OutrageousVisions.com.

Complimentary 15-Minute Play Date

Need a chance to play with me a little first, before you make up your mind? No problem. Contact me at Vicki@OutrageousVisions.com to set up an appointment for a Free 15-Minute Play with Possibility Date. I want to make it as easy as possible for you to make a decision that is right for you.


Example of a Play Date between Vicki and Verena
If for any reason you wish to discontinue your Private Business Coaching Sessions, you may do so by sending notice to clientservices@outrageousvisions.com. We will discontinue billing any further sessions from the date we receive your notice. We do not issue refunds for partial months of coaching.

The company adheres to strict industry standards for payment processing, including:
* 128-bit Secure Sockets Layer (SSL) technology for secure Internet Protocol (IP) transactions.
* Industry leading encryption hardware and software methods and security protocols to protect customer information.
* Compliance with the Payment Card Industry Data Security Standard (PCI DSS).
For additional information regarding the privacy of your sensitive cardholder data, please read the Authorize.Net Privacy Policy.


back to top