Welcome!


"What are you going to do with your wild and precious life?"
Mary Oliver

"You playing small does not serve the world."
Maryanne Williamson

"The band of life is playing. What song are you waiting to hear before you begin to dance?"
Vicki Hannah Lein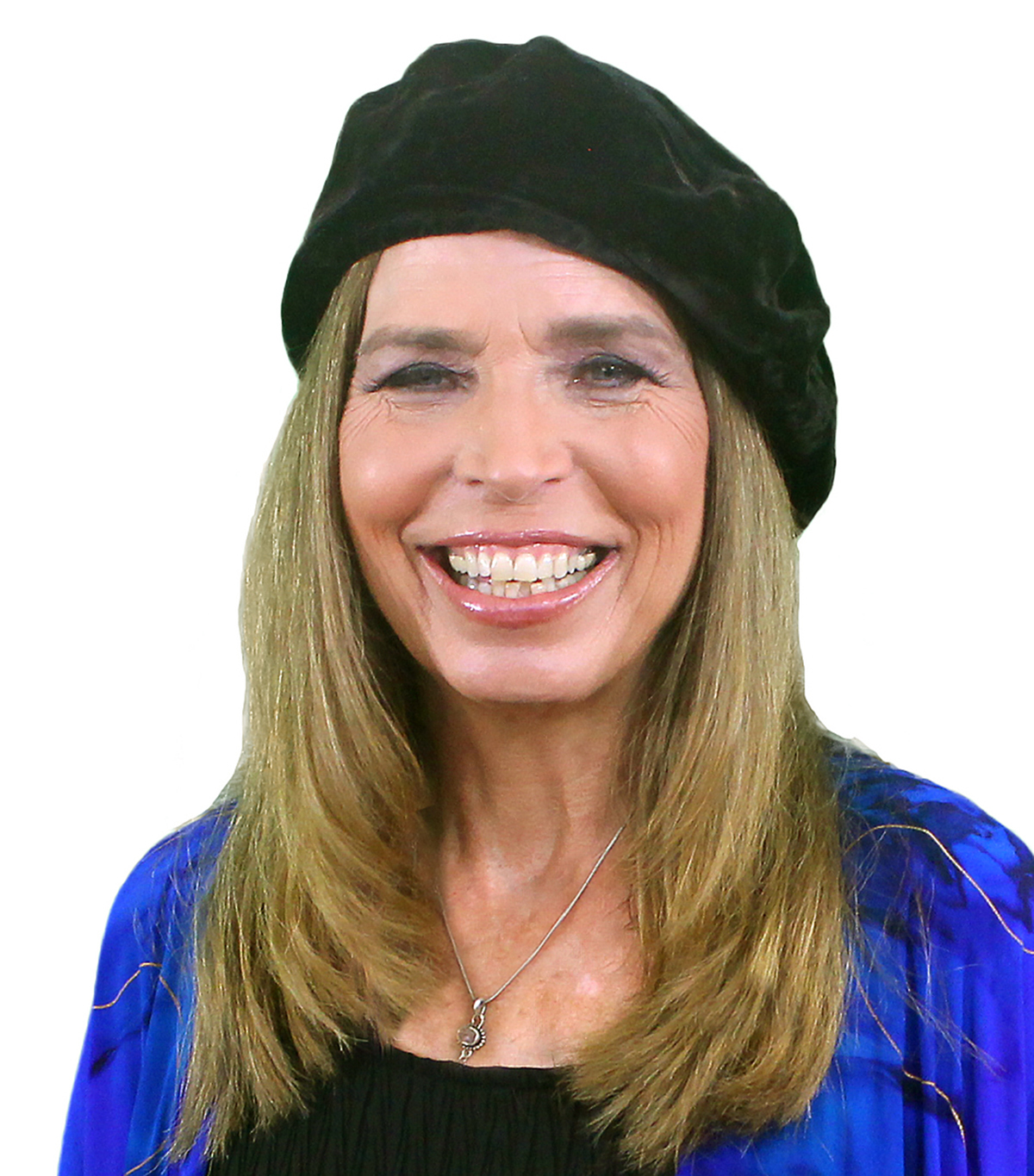 I am blind, but I can see what other people miss. I can hear what is resonating deep within people, wanting to be set free. That is why I am convinced there is a reason you are reading this right now. Let's start with that.

My passion is working with seekers and entrepreneurs to help them be less afraid and have more fun as they create with confidence a life beyond their wildest dreams. Sound like fun? It is. Sound scary? It is. But if you aren't a little scared, you might as well lie down, die, and get it over with. I've heard the only difference between a rut and a grave is a cover.

What wakes you up at night? Is it your bliss stalking you? Do you fear someone else is living your life? Or have you given up your dreams because you look around and no one else seems to be radiantly happy either?

You can be more than you have ever dreamed you could be. Take your biggest dream for yourself and multiply it by a thousand, yes, a thousand, and you will still fall short of what is possible for you.

I am living proof.

Whatever is blocking your vision for who you are meant to be, we will take it on!

Relationship issues? I've been a counselor for twenty years and I have a fabulous marriage full of joy, humor, honesty, surprises, and transparency.

Parenting issues sucking out all your joy or just wearing you down? I've worked with children for over thirty years, raised two wonderful human beings, and my husband struggles with ADD.

Addiction issues in your or someone else's way? I've worked as a drug and alcohol counselor. I've been in recovery as an Adult Child of an Alcoholic for 25 years. Next!

Grief issues? I believe unresolved grief is at the heart of most of our "stuckness". One symptom of unresolved grief is perfectionism, which has many disguises. As an imperfectly recovering perfectionist, I am great at unmasking our desire to control so we never have to let go of anything. (Do you have trouble unsubscribing from all those newsletters because you are afraid you are going to miss something? Is your nightstand buried under books and articles you are going to get to...?)

Rigidity, constant anxiety -- I've done it all and now I can laugh faster than almost anyone I know when disaster strikes. All right, the truth be told, faster than anyone I know.

Overwhelmed by the challenge of building a business? I just happen to be working with one of the best business coaches out there: Suzanne Evans. I am one of her private clients and I am getting top notch coaching. You can benefit from her wisdom through me at a fraction of the cost. (Until I get on Oprah, that is, and then my rates will skyrocket.)

What do I have to offer that is different, unique?

Only myself. Yet, the truth is, we are all we've got. Oscar Wilde said, "Be yourself. Everyone else is already taken."


Vicki Hannah Lein, Award-Winning International Singer-Songwriter,
Author, Motivational Speaker, and Coach for Life

How did I learn how to become myself and how can I help you learn how to see who you're meant to be?
For the first 30 years of my life, I tried to be everyone else. Or, rather, I tried to become whoever I needed to be in order to be loved by everyone else. I was a classic People-Pleaser.

Though I put my heart and soul into people-pleasing, I wasn't all that successful. Or, rather, when I was successful, when I got people to like me by being who I thought they wanted me to be, it was like fast food for the soul. It looked like love, but it didn't nourish me. I felt I had tricked people into loving me because I had tricked people into loving me.

I was a coward. I was terrified of making people angry, or making mistakes or getting in trouble. I felt I had to be perfect to be loved, but I never would've used the word perfect because I felt so deeply and permanently flawed that the word perfection could never be applied to me.

I came by these feelings honestly, as we all do.




I'm so happy to have this chance to tell you what a terrific impact you had on me!!! I was one of the lucky ones who attended your workshop on The Dignity of Difference, and your message has changed my outlook. Here it is Thurs., and what you brought is still with me in the way I approach my students, peers, even my family. It wasn't just your profound message, but the joy and the LIGHT within you that made your lecture such a unique experience.

In the end, it doesn't matter so much how you do things- techniques and methods come and go. It is WHAT you ARE that makes a difference in your teaching, or in anything you do, and you are a prime example of that.

At my school, you were the unanimous favorite of all the presenters at AASSA, by a long shot. "Got a Beauty Like a Rock" has become my personal mantra, I sing it to myself every morning on my way to school. Thank you so much for the inspiration, the validation. You may not see well, but you sure shine brightly!!!

- Heloisa

Vicky Hana Lein is one incredibly inspiring woman. You can feel her authentic expression in her words and you can't help but smile by her approach on life. She hasn't had the easier life but shhhh... don't tell her..
'Fun' is anything but frivolous and to be in delight with life is indeed a spiritual practice unto itself. An awesome interview!
I really did enjoy this interview ;-)

- Farhana Dhalla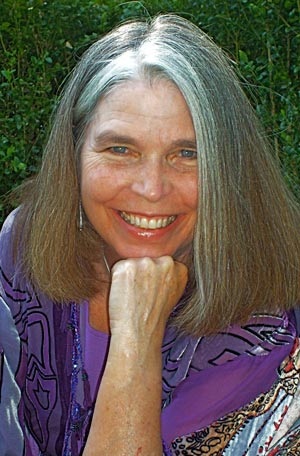 Here's my story in a nutshell: I grew up in a small town in Oregon, alcoholism on both sides of my family, the police called to my home to stop my father from beating up my mother and the rest of us, my mother and my sister both dropped out of high school -- I come from nothing.

Here's a glimpse of my life now:

I am an International Motivational Speaker, Life Coach/Coach for Life, a Singer-Songwriter and Author. I set an intention to go to Bali 20 years ago when I heard that Bali had no word for art because everything in Bali is art. In December 2007 I got myself to Bali with a dear friend and fellow singer-songwriter and keynote speaker, Janice Stanfield.

I felt deeply healed in Bali and fell in love with the place as I had never fallen in love before. I made a vow to get myself back to Bali as soon as possible and to serve her to the best of my ability.

When I got home, I reached out to a friend who had been to an international conference in Bali, a conference which had featured Desmond Tutu as a keynote speaker, and she got me in touch with the President of the Bali Institute for Global Renewal, Marcia Jaffe. I offered to jump into the project with both feet and Marcia said Yes!

Now I am a part of the Visionary Advisory Board for the Bali Institute for Global Renewal. I am part of one of the most exciting endeavors on the planet. With the help and support of the Royal Family of Bali, the former Minister of Culture and Tourism of Indonesia, and other hearts and minds from around the world, we are creating a global learning Center. It's the best of the West meets the best of the East.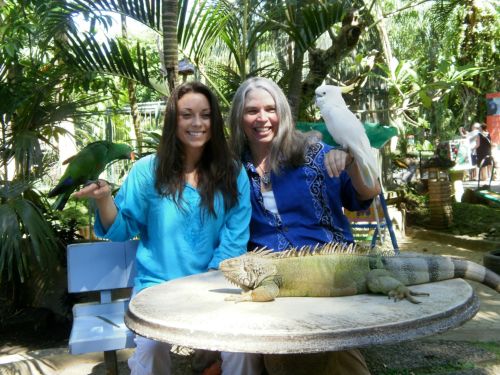 Fun at the Bali Zoo


But this is not Western arrogance rushing in to save those "poor people." As we Westerners bring the best of what we have to offer to Bali, we will be transformed and humbled by the balance and harmony, the gratitude and service that these people radiate. It is as if we Westerners have rickets and Bali still has plenty of Vitamin C.

And this woman who grew up in a small town in Oregon is right smack dab in the middle of it.


If that isn't a "miracle", I don't know what is.

How can I help you find the miracles embedded in your life that are waiting to be revealed?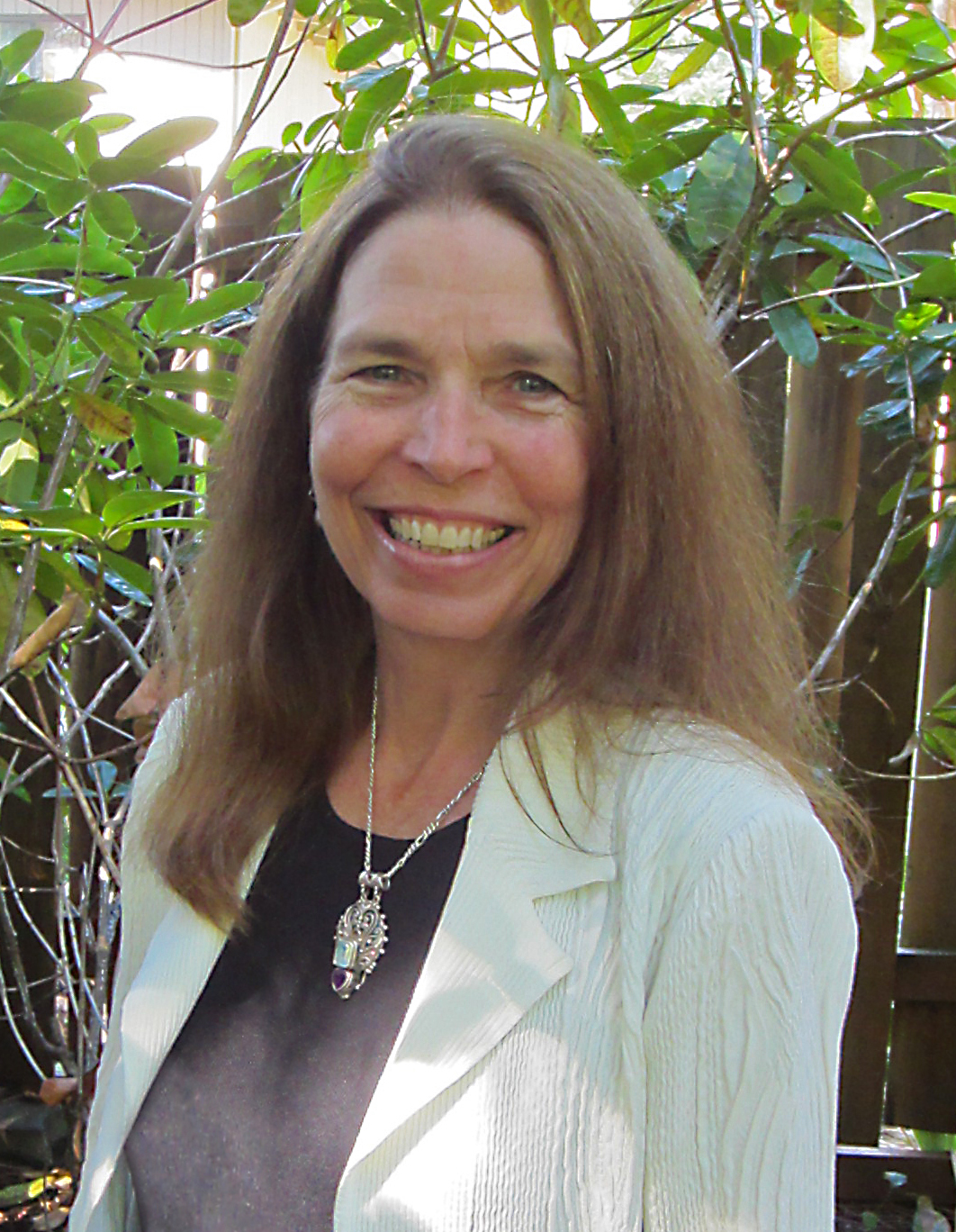 Play. Listening. Laughter. Tears. Action. Reflection. Repeat until you die.

I love my work, and I'm extremely good at it. I'm so good at what I do, that if I don't commit to being out in the world serving people at the highest level I am called to serve, I will explode. Joseph Campbell said, "Follow your bliss." I've amended the statement to: "Follow your bliss or it will stalk you."

You are still reading this because something in you is driving you a little crazy. You've got these dreams and longings that have been with you, perhaps for years, but they're not quite happening. Or maybe you're at the point where you think they'll never happen. You are being invited by voices inside and outside of you to give up, but you know that if you give up a part of you will die, the best part of you. And that's why you have found this website and me.

Am I right? Does this resonate with you? This is the part you need to start listening to and trusting. Listen, trust, take action. Listen, trust, take action. Get support, support such as a coach. Me.

How I work:


I have a free survey you can take to get you started: You are Three Questions Away from Knowing Who You Are Meant to Be.

You can sign up for that RIGHT HERE ....




I am writing to you to thank you for the excellent workshop you gave to those who participated the AASSA Conference in Rio de Janeiro, Brazil. You cannot imagine how pleased and overwhelmed I was in participating your workshop.

You inspired me with your jokes, with your joy and your talent in making a class a real place for fun and learning. I do wish to have more opportunities to listen to you. You are really enlightened, gifted from God.

I hope you don't give up using this gift to make other people's lives better. You can be sure you made my life better, as a person and as a professional. Your approach to teaching was all that I was looking for.

- Katia Gomes de Souza




Free 15-Minute Play Date
This is a great deal, I must say. We will probably talk
longer than that, but at the end of our conversation
I will have an idea of the Visionary Voice Message I can make for you. Here is a sample of the Visionary Voice Message I made for a 38-year-old woman who was depressed and crying nightly because she was afraid the life that was calling her to be lived would never happen.


Listen to my Visionary Voice Message "Life Gets to Be a Miracle"

Was any of that message for you? Then sign up right now, for your free 15 minute Play Date. Click Here.
Example of a Play Date between Vicki and Verena
Meaning Makeover/Individual Coaching
You can skip the Play Date and goes straight to my Meaning Makeover. Find out about that HERE:
Listen to my Visionary Voice Message "You have to do it by yourself but you can't do it alone."

You deserve all the help you need in order to create the life that is inside you, calling to be born. The world thrives on fear. Fear is contagious and addictive. In order for you to step out of where you are right now and step into who you are meant to be, you are going to need some support. You've seen me in my movie, seen the picture my husband took of me in our backyard garden, you've heard some Visionary Voice Messages -- what are you waiting for? Contact me now. I promise you won't regret it.
back to top