"What are you going to do with your wild
and precious life?"
-from a Mary Oliver poem


Are you tired of feeling like the life you want is just within reach only you can't see it?

Do you feel like gaining the success you've always wanted has taken all the fun out of your life?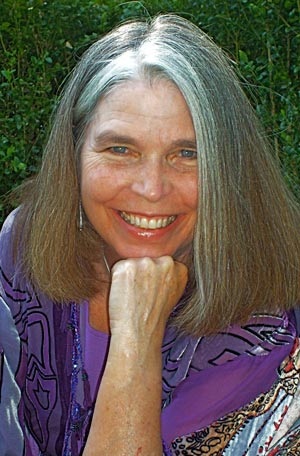 Then it's really time for you to play with me. Vicki. I'm legally blind, by the way. And I am here to help you see who you are meant to be.

Um...play?

I get it. You're an adult. You're SUPER serious. You have to be to make the big bucks. You wear the big boy and big girl suits and have adult responsibilities. You've played by the rules. Maybe you're super successful or maybe you're not. Maybe fun has become a luxury. Maybe you're in a particular career because you feel you have to instead of wanting to.
Is there something in your life that is in the way, blocking your passion, your enthusiasm, your productivity, and your joy?
The good news is that you don't need to know what this "something" is. All you do need to know is that there is something standing in the way of the joyful flow of your life. Maybe you're not as productive as you want to be. Perhaps you've lost your passion for your work. Or your family life isn't as satisfying as it used to be.
All you know is that something isn't right. Something is poking at you, making it more difficult for you to see clearly.
In your heart, you know you feel you're wasting your wild and precious life. You are being called to do something, but you're not quite sure what that "something" is.
Have you convinced yourself that life is supposed to be super serious?
If so, I have a question for you? Are you too serious for this?


Glitches Suck

Anything? A little smile? A smirk? A small separation in the lips that might indicate a positive emotion?
Ok, if you can't smile at that then maybe we shouldn't even continue this conversation. Or maybe you just need to hear this...


Mad Vicki

Here's a question for you.

When was the last time you played? I mean really played? I'm talking about no holds-barred, unabashed, unapologetic play from before you learned out how to "act properly"? Playing where you let yourself get all unselfconscious and noisy so that the neighbors across the way might think something was a little wrong with you? That kind of play.

If the answer to that is "I have no freaking idea," then I'm really glad you're here.
What if I told you that playing with me could help you:
Let go of fears and grab hold of your brilliance
Reduce anxiety
Increase creativity
Increase focus and clarity of purpose
Rediscover the joy in your life
Take your career to the next level
Break free from harmful relationships
(Get laid more)
Let me help you to see the possibilities. Let me share my visions with you.
Let me help you see who you are meant to be.
Outrageous Visions is proud to present:
The Meaning Makeover*: A chance to see who you are meant to be.
*Play-doh is optional.

A meaning makeover?
Yes. And it is exactly what it sounds like too.
My meaning makeover is a program designed to help you reconnect with your life. In essence, we are here to realign you with your purpose and help you see who you are meant to be.

Want to know more? Good. But first, let me tell you a bit about me.

I have visions. Literally.
As I mentioned earlier, I'm legally blind. It started about 20 years ago when my vision started to degenerate due to a genetic mutation. At first I was devastated. Now I realize it was the greatest thing that has ever happened to me.
I used to feel very similar to how you may be feeling right now. Afraid of failure. Not believing in myself. Believing that I had fooled everyone else in order to get successful. I took life too seriously.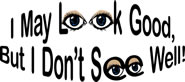 Losing my sight helped me to see.

Becoming blind helped me to see the world in ways I had never envisioned. For the first time in my life, the distractions were out of sight. I was suddenly able me to see how blind I had been to what life was really all about; it should be filled with joy, happiness, and fun. But it also made me realize that to get to the fun we have to address what is really beneath the surface.

I have over 20 years of experience working as a therapist helping people understand their behaviors, patterns and addictions. I understand how easy it is for our vision to become cloudy when we become focused on the wrong thing.

Most of us love to hold onto our "stories." We tend to nurse our grievances. So in order to get better, we need to CRACK open the big stuff. Find out where our excuses lie, and deal with them in a compassionate and empathetic way. I wasn't kidding when I said I had visions. When we talk I can literally see what the heart of the problem is and what we need to do to move forward. Call it perfect pitch if you will (I also like the term "eagle ears"), but I have a knack for seeing what you need and hearing the dissonance inside of you. I get right to the heart of the matter and I use humor to help you let go of the fear that you may be so desperately clinging onto.

Speaking of fears...some people find me scary.



I'll tell you this up front. If you're the type of person who wants to remain unknown or out of the spotlight, I'm not the best person to be around. I'm a "joy enabler," prone to spontaneous singing, dancing, and the more than occasional outburst. I'm not here to mess around. I am here to play around. I like things shaken, not stirred. I want to push you into outrageous action that helps you get free from what is holding you back and start to put the joy juice back into your life.

Joy juice?
Yes, joy juice. Ever experience a joy hangover? When was the last time you woke up the next morning with aching ribs from a laughing fit? If you can't remember, then it's time to get on the wagon again. This is one addiction you can afford to indulge in.

It's time for you to see your brilliance. But don't take my word for it...
We all love testimonials...so here are a few from some people who have worked with me...





Vicki coached me for a few minutes to determine my road block to creating and being the entrepreneur that is calling me. She poked and nudged and coached until we identified that murky place holding me back.

My future self name is 'spark plug' but I was not accessing that place of wisdom. Vicki offered a voice break thru message to move me forward. Before I was ready, my new unplug message arrived by email - words and music calling me forth to 'occupy all of my space'.

Her powerful words called me forth but the second trigger was the music she chose. Vicki chose grand and empowering military march music to move her words forward, and me too. The marching band was playing for men the words resonated with the brain but the body really took notice as the music vibrated the entire body - goose bumps. During the playing of her work, the mind and the gut and the heart are fully engaged as I listen to the call to occupy all of my space.

I'm excited with her motivational gift and play it daily as a morning mantra.

With gratitude, Paul

Here is the customized Visionary Voice Message Vicki made for Paul:



"Vicki likes to help people emerge, and people who want to emerge are drawn to her. She is a consistent, passionate, non-stop cheerleader for personal possibility. It's really quite astonishing how much energy she generates for it. It is her playground. The whole "step into it" thing is really an interesting place to play."

B. Gladstone



Have you lost your mojo?
You've probably been taking yourself much too seriously lately, as many people are doing these days. Let's mix it up. Let's rattle and roll. Let's see what rises to the surface that wants to shift. Then we'll play with it. I guarantee that if you come play with me you will laugh. Not only that, you'll find new clarity, new energy, and new purpose. You will feel set free with new courage to break out of your old limitations. Honest. It happens every time. And it's fun. And fun is not a four letter word.
So what is the meaning makeover?
The Meaning Makeover is broken into three parts:


Part 1: "Show me yours" Session
A 90-minute "consult" where we get to know each other very quickly. Much like children can meet and instantly begin to play, that's what we're going to do. Prior to our makeover session, I'll ask you to fill out a questionnaire to help me see where you believe you are at. This helps me to get a better understanding of you as a whole and see (even if you don't) how the pieces fit together. What happens during our call is anyone's guess; we may sing, we may jump up and down, we might do the funky chicken with one arm tied behind our back. No matter what happens I guarantee it will be fun and outrageous, and the first step towards clearing the clutter to create more space and more energy. Think of part 1 as the moment when we take your blinders off, so you can start to envision the big picture and a new outrageous vision for your life. I offer you a concrete plan of action that refuses to let you play small.
Part 2: Visionary Voice Messages
Sometimes life is best expressed in song. We've all wished that we could have our very own 'anthem;' a melody customized for our life. My visionary voice messages do just that, literally. Imagine a short tune using the language of your life put to song in a way that will both inspire and entertain (and most likely make you laugh too). You can put this voice mail on your computer or even turn it into a ring tone on your phone.
Part 3: "I was blind, but now I can see."
This is a 20-minute follow-up call to help keep you on your new path. If part 1 was about taking the blinders off, now we put the blinders back on in a way that helps you stay focused with purpose. Change is messy. Recovery is terrifying. But it's also fulfilling and fabulous. And that's why we'll use this time to talk about strategies to keep you in the moment and in your joy.

When you sign up for a meaning makeover you'll also receive the following bonuses:
Because I believe that what I have to offer is so valuable to you, and because I'm in the giving mood, for a limited time I'll even throw in a free 15-minute play date for a friend.
If you sign up for three months of private coaching with me, you get $100 off the first month.
Ok, now's the part where we talk about money.
I usually offer the Meaning makeover 3-part program and all my bonuses for the $497. But for a limited time, I'm offering $100 off my entire program for the first 10 people who sign up. Now, this is not to create panic or a sense of urgency to make you feel like you have to do this right away. I'm just throwing this out there in case you needed one extra push to get off your butt and get in touch.


So sign up now, would you?

A Final Word
"In Life, how we do anything is how we do everything."

You might be saying to yourself that you don't have the time or the money to do my program. Perhaps what you're really saying to yourself is: I don't have time in my life for joy.

Here's some friendly (and free) advice: Postponing joy is dangerous. Follow your bliss or it will stalk you. Not stepping into your purpose is dangerous for your health and well-being, and the health and well-being of everyone in your life. Taking ourselves too seriously doesn't make us better people, workers, parents, or lovers. It puts our health and wealth at stake. (Didn't even mean to rhyme there).

Imagine a life filled with an abundance of gratitude, love, possibility, and beauty. What a magnificent way to live. Everyone deserves to have a life filled with joy, love, and laughter.

The funny thing is that you already know everything you need to live a fulfilling and happy life. You've just lost touch with your inner self. My program helps teach people to reconnect with that spirit and rediscover that which inspires them. My goal is to help you help yourself. I am committed to your recovery and to helping you rediscover that which makes you your most genuine self. I want you to turn on the joy juice so that each morning you awake with a new sense of purpose, a renewed sense of curiosity, and perhaps, a little bit of a joy hangover.
The Meaning Makeover*: A chance to see who you are meant to be.



PS - I'm not joking when I say follow your bliss or it will stalk you. (And who wants to be stalked anyway?)
It's time to see who you are meant to be...
Connect with who you are meant to be...
So you can flow with who you are meant to be.
Let's play with who you are meant to be!



* Meaning Makeover is not refundable.


back to top